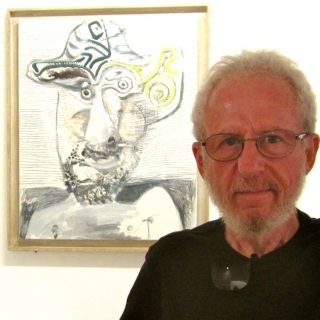 Alan Heeger
Professor of Physics, Professor of Materials
Education
Ph.D., Physics, University of California, Berkeley
B.S., Physics and Mathematics, University of Nebraska-Lincoln
Bio
Widely known for his pioneering research in and the co-founding of the field of semiconducting and metallic polymers, Professor Heeger is also the recipient of numerous awards, including the Nobel Prize in Chemistry (2000), the Oliver E. Buckley Prize for Condensed Matter Physics, the Balzan Prize for the Science of New Materials, the President's Medal for Distinguished Achievement from the University of Pennsylvania, the Chancellor's Medal from the University of California, Santa Barbara, and honorary doctorates from universities in the United States, Europe and Asia. He is a member of the National Academy of Science (USA), the National Academy of Engineering (USA), the Korean Academy of Science and the Chinese Academy of Science.
Prof. Heeger has more than 900 publications in scientific journals and more than 50 patents. He founded UNIAX Corporation in 1990. UNIAX was acquired by DuPont in 2000. He is Co-founder and Chairman of CBrite Inc. in Santa Barbara. He is Co-founder and Vice-Chairman of Cynvenio (micro fluidics for cell sorting and related areas) and Cytomx Therapeutics (novel technology for targeted drug delivery).
He has long been interested in and a fan of theatre. Prof. Heeger has participated in the production of 4 Broadway plays: "In the Heights" (2008 Best Musical), "West Side Story" (revival currently running), "Barefoot in the Park" (a revival in 2007 --- did not survive the critics!), and "Cinderella", a Rodgers and Hammerstein musical never before produced on Broadway.
Heeger and his colleague, David Gross, (both Nobel laureates) played the parts of Niels Bohr and Werner Heisenberg in Michael Frayne's famous play "Copenhagen". They did a staged reading in Brussels in October 2011 on the occasion of the 100th Anniversary of the Solvay Conference. A future reading will be staged in Sweden during the 2013 Nobel Week Dialogue.